A #GivingTuesday donor, Robin McGowan, left a comment:
I have been with Envision for a long time now as Board Member and Volunteer I've witnessed Women who were Broken turn their lives around they agree to share their Stories in our Publication as Featured Women this Magazine and what it stands for helps Women to turn their lives around. My life also has changed.
​
Although #GivingTuesday is officially over for 2020, you still have the power to change a life by clicking the link below, thank you.
https://donate.kindest.com/715517-you-have-the-power-to...
Also, please sign-up on our mailing list to not miss EnVision Proven Success updates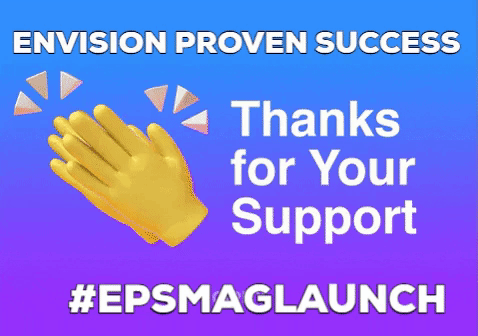 2020 is the year EnVision Proven Success reaches our 5 - year milestone as a nonprofit organization, Restore!
​
Upended by the COVID-19 outbreak, EnVision Proven Success, along with event creators all over the world, has been watching the COVID-19 pandemic as it evolves. We recognize how stressful this time is, and we share your concerns. This creates challenges for our nonprofit, and we need your support.
​
A New Mission for EnVision Proven Success During the Outbreak: Restore!
​
How can you help?
GivingTuesday announces a day of global action for giving and unity in response to COVID-19.
​
Thank you in advance for your support.
We would like to thank you for supporting the mission/vision of EnVision Proven Success on #GivingTuesday, You Have the Power to Change a Life this Giving Tuesday.
We do not take for granted that the mission of EnVision Proven Success would not be possible without supporters like you.
Although #GivingTuesday is officially over, please know your support is always welcome. Please consider giving your one-time, monthly, or annual support because You Have the Power to Change a Life.
Again, thank you for supporting the mission of EnVision Proven Success to provide knowledge and resources that empower women to improve their quality of life. We Don't Look Like What We've Been Through, thank you
Interested in donating goods or services?
At EnVision Proven Success we humbly like to thank you from the bottom of our hearts for your support during #GivingTuesday, thank you
EnVision Proven Success is a nonprofit recognized by the IRS and donations may be tax-deductible.
There's a Giving Tuesday Hero in All of Us
Great opportunity for you to advertise EnVision Proven Success' T-Shirts, printing by Real Sterling Lucy on sale now! With your donation of $20 to place your order. Thank you.
We are always willing to accept any of the following in-kind donations:
Hygiene, Household and Toiletry supplies

School supplies

Hair, Beauty and Make-up supplies

Arts and Crafts Supplies

Office Supplies

Water, Snacks and other Food & Beverages

Board Games

Books and Magazines

Gift Certificates for Retail and/or Restaurants

Holiday Gift Items

Movie and/or Amusement Park tickets

Passes for Bowling, roller skating, sporting events, museums or other recreational activities
To make an in-kind donation, please contact our Financial Manager at 614.334.1188 or eps@envisionprovensuccess.org
You can help by donating to our account to help our cause today.